Die Songwriting Academy hilft Dir, Deine Idee aus dem Kopf zu bringen und in Text, Melodien und Akkorde zu fassen.
'The great tragedy of the average man is that he
goes to his grave with his music still inside.'
(Longfellow)
Meine Mission ist es Dein Talent zu fördern und zu entwickeln, um Deine Musik von der Idee auf die Bühne zu bringen.
Deine Musik will gehört werden!
Melde Dich jetzt zur nächsten Songwriting Academy an. Mehr Infos findest du hier.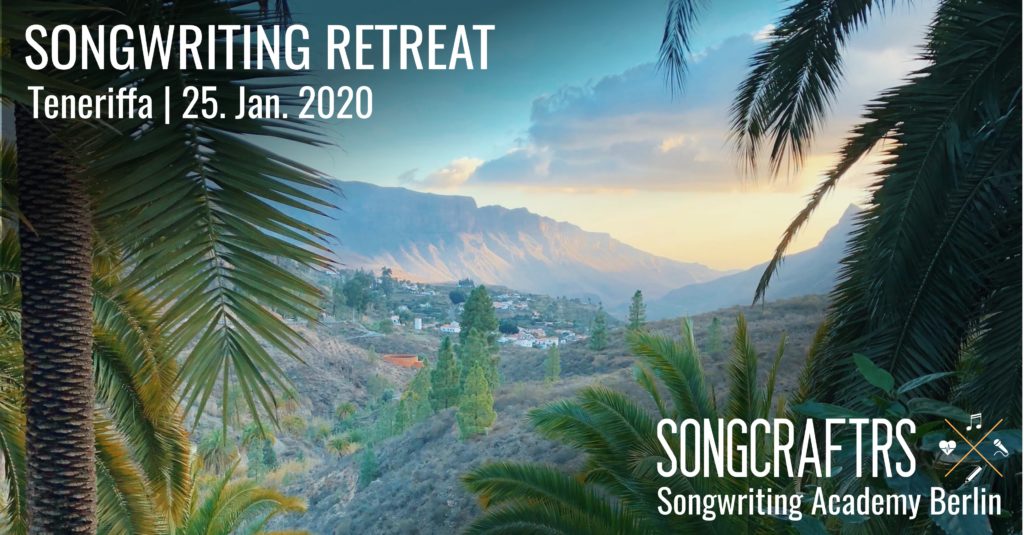 Aktuelle Workshop Angebote per Mail: Academy News abonnieren

Du willst endlich deine eigenen Songs schreiben? In einer paradiesischen Umgebung deine authentische Stimme als Songwriter entdecken und entwickeln? Dein Songwriting auf nächste Level bringen?